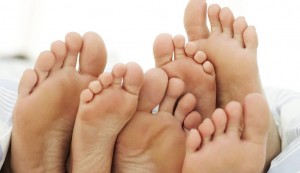 Treatments and services we provide every day:
Treatment for all types of callus, corns and warts
Treatment for ingrowing toenails (simple cutting, nail bracing, minor-surgical)
Prescribe custom made foot orthoses for painful feet
Foot assessments for children and adults
Exercise and stretching programs
Supply selection of pre-made foot supports
Footwear assessments and advice
Treatment for Veteran Affairs clients
Footwear prescription for Veteran Affairs clients
Treatment for Workers Compensation
Medico-Legal reports
Medicare bulk billing – EPC (enhanced primary care plans) only by referral from your doctor
HICAPS – instant Health Fund Rebates available
Do I need a referral to see a Podiatrist?
Most clients are seen without referrals – with three exceptions as set out below.
War Veterans and War Widows require a referral from their medical practitioner for their first visit, this applies for general treatments and footwear assessments.

EPC Clients that is Enhanced Primary Care Clients they rerquire their local doctor to fill out a chronic care form which will allow up to 5 visits per year under medicare for conditions such as Diabetes and other chronic conditions which place them at risk.

Workers compensation clients require a referral from either their doctor or occupational health nurse, they will also require a claim number from their insurance company.
Are the services of a Podiatrist covered by my health insurance?
In Australia, most private insurance companies cover Podiatry consultations and custom made foot orthoses under their ancillary tables or extra cover. Some types of services are not covered such as off the shelf innersoles and repairs to foot orthoses.